Amid the noisy bustle of traffic, massive murals depicting animals and plants native to northeast Tennessee are taking shape under the Interstate 26 overpass on North Roan Street.
Johnson City hired Felipe Ortiz, an artist from Colombia, to paint the pieces on four walls below the bridge. Ortiz has lived in Massachusetts for 20 years but travels extensively for public art projects across the United States.
Ortiz and his assistants, artists Mario Alvarez and Yeison Alvarez, also known as Gris One, have been working from 9 a.m. to 7 p.m. daily since May 2 to complete the project.
They braved the warm temperatures again on Tuesday to continue their work, which Ortiz said is now just over halfway through.
"We expect that if we keep this pace and have good weather, we'll probably be done in seven days," he said.
This is the first large underpass that Ortiz painted.
"It's a bit intense just because of the fast moving cars," he said. "It's also a bit different because there's not a lot of human interaction."
One of the aspects Ortiz enjoys most about painting exterior murals is the feedback he hears from passers-by, and even though the underpass is not built for pedestrian movement, this facet lives on in the horns of approval he hears from passing motorists.
"As we were finishing the mural, we started to see people reacting positively to it," he said. "It's very inspiring."
He hopes the art will make people feel welcome as they travel through Johnson City. In one mural, a gargantuan hummingbird approaches a bouquet of blooming flowers, and in another, a motorcyclist blazes through a mountainous landscape.
"It's a big part of the natural outdoors here," Ortiz said. "There is specific flora and fauna that are…native to Johnson City and surrounding areas. I hope people will have a positive reaction and can speak positively about it to others who haven't seen it."
Ortiz has an ongoing exhibition at the Rugosa Gallery in Eastham, Massachusetts titled "Explosive Nature". It will be on display until Thursday.
Johnson Town Mural
Johnson Town Mural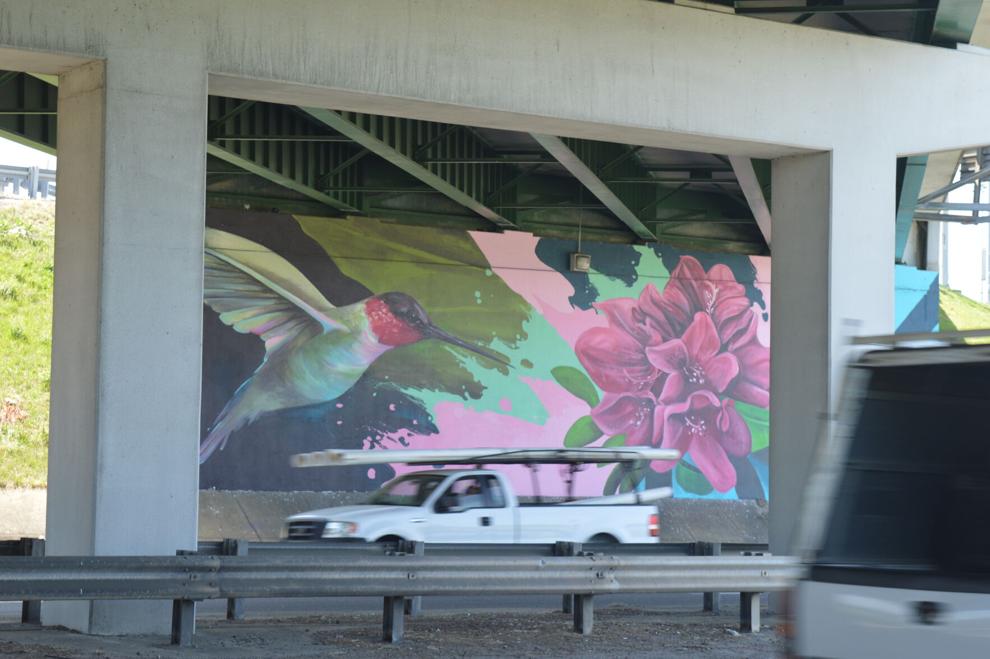 Johnson Town Mural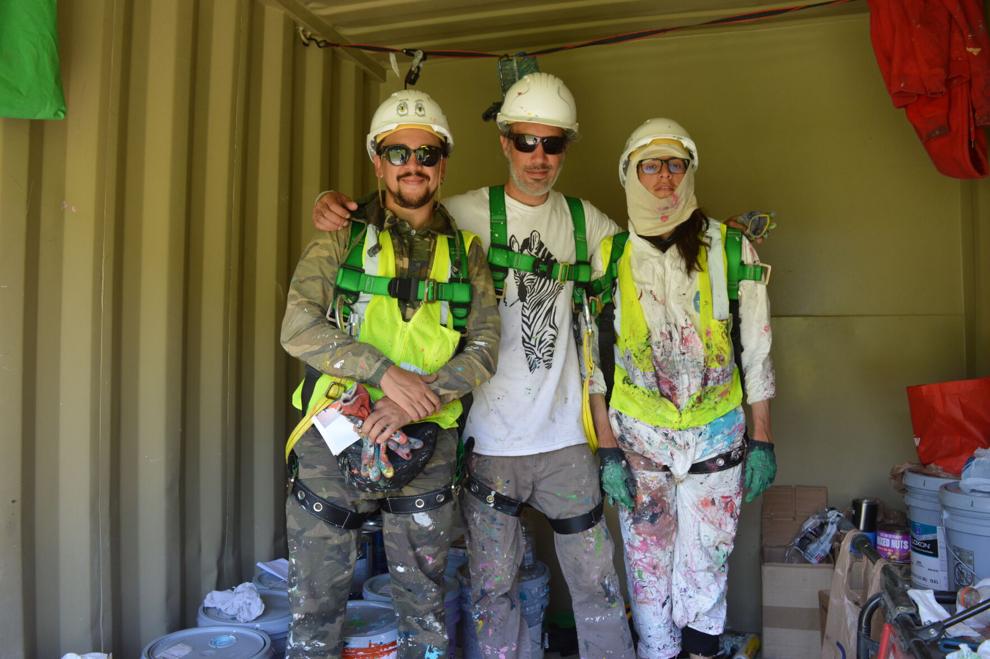 Johnson Town Mural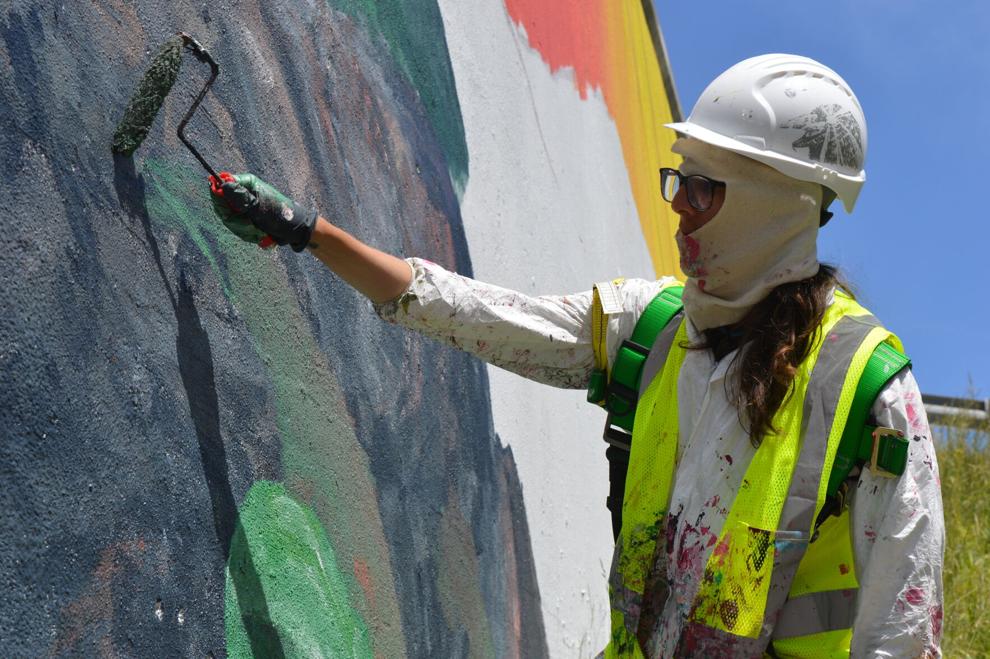 Johnson Town Mural
Johnson Town Mural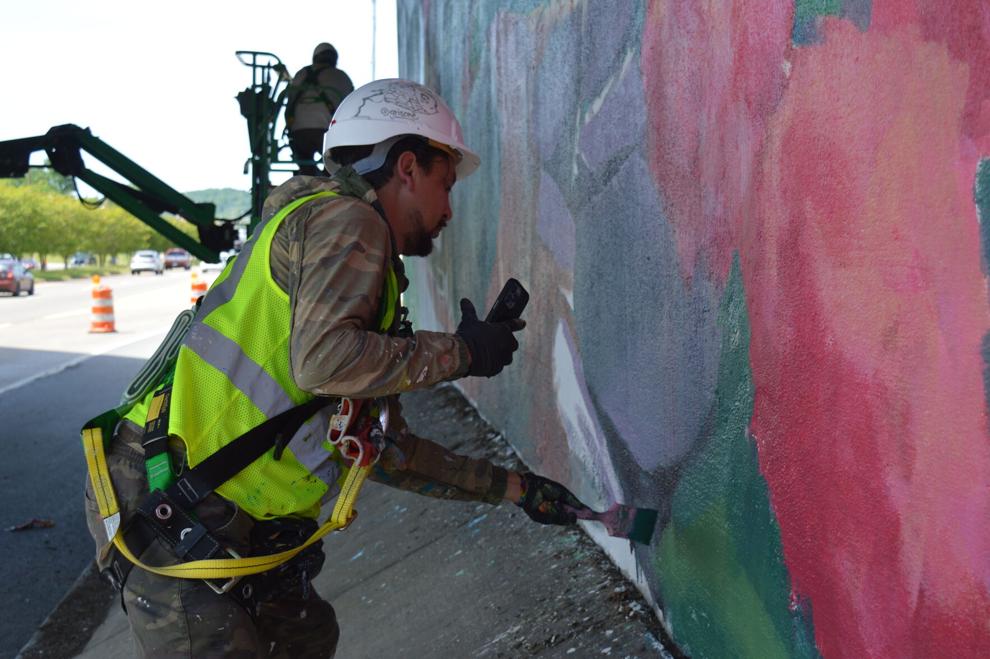 Johnson Town Mural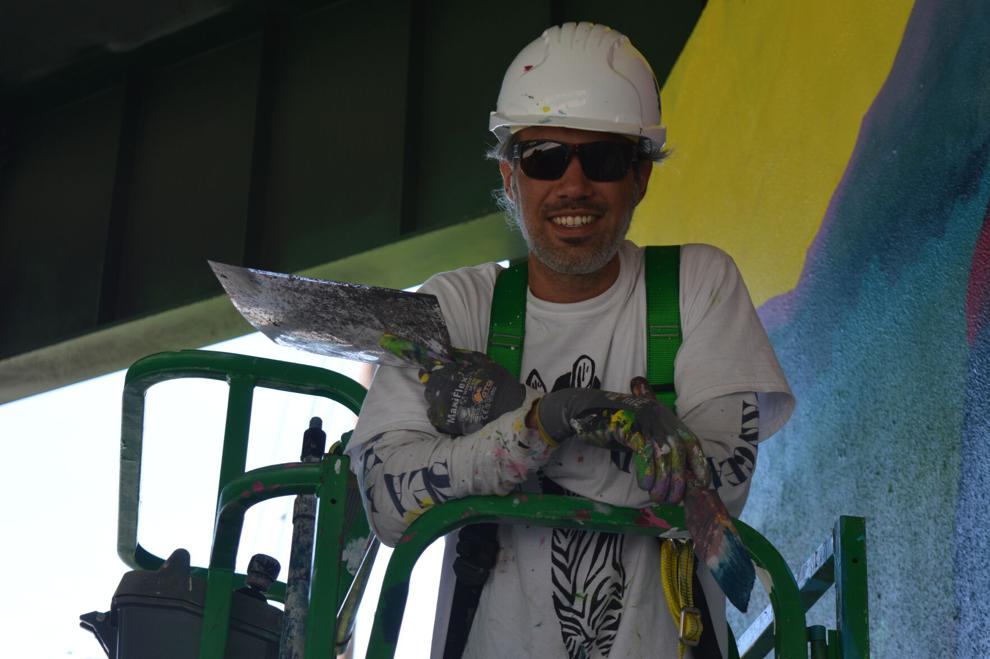 Johnson Town Mural